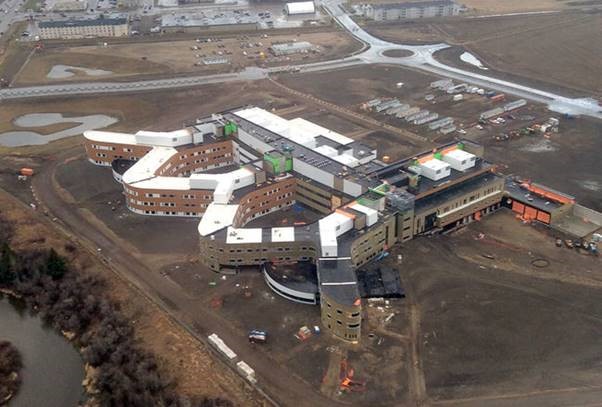 Grand Prairie Regional Hospital
2017
This 3-wing Health Care Facility is connected to 6 District Blocks spread over 5 levels. The main floor level is 17,980 sq.m. on a 30 acre site.
Groat Road
2016
102nd. Avenue Groat Road Bridge/Replacement, Edmonton, Alberta.
This replacement bridge was a new 7-span steel girder structure resting on concrete caissons, grade beams and concrete diaphragm wall end bracing.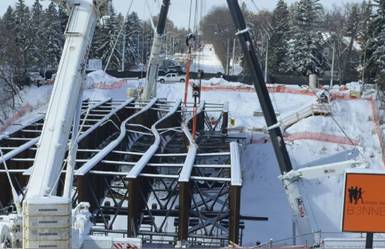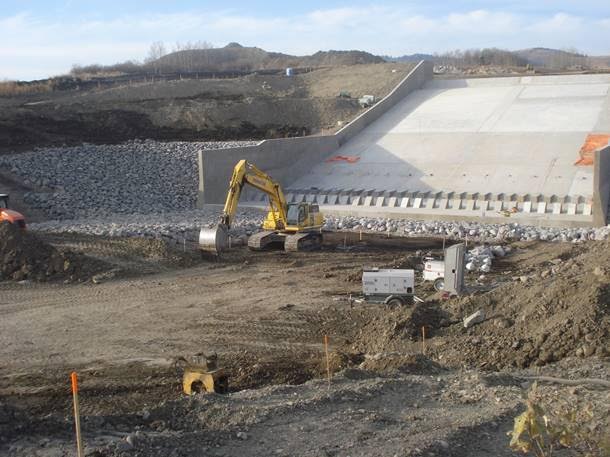 Chain Lakes Reservoir
​​2015
Alberta Transportation commissioned the Chain Lakes Reservoir South Dam Flood Handling Upgrade in Southern Alberta following the 2013 spring flooding. This project consisted of a new 42m x 84m long concrete-reinforced sloped spillway structure with interlocking sloped slabs, wing walls, raised and depressed chute and basin accessories.
Hotel Dene - Cold Lake
2014
This 139 room Casino Hotel was a turnaround project effort involving KGC to assist the Dene first Nations Band Council.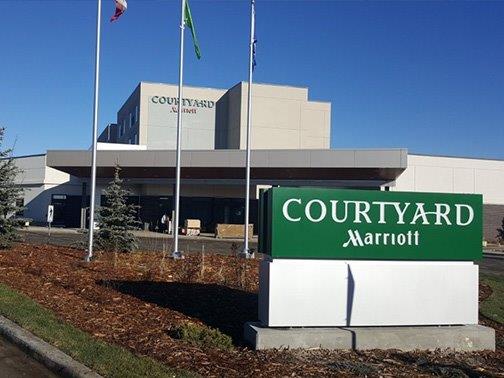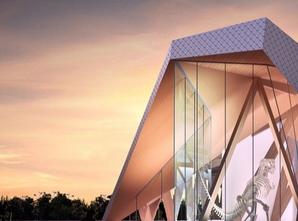 Philip J Currie Dinosaur Museum
2014
The Philip J. Currie Dinosaur Museum is an international institution for experimental learning, dedicated to Alberta's paleontological heritage. This world-class facility is located in the heart of Peace Country on a 10 acre complex. The museum features extensive gallery spaces angled onto a unique set of beetle pine timber 7-beam nodal trusses, two classrooms, the 60-seat Aykroyd Family Theater, research and collections areas.
Empire State Building
2012
Landmark Viewing Destination 100 ft. in diameter x 30 ins. wide on the 103rd. floor of the Empire State Building. This service broadcasting antenna balcony was re-purposed to accommodate celebrity viewing, with the introduction of a raised stainless steel platform and a fiberglass handrail. $300,000 US.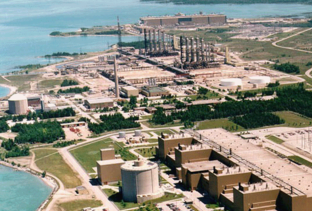 Bruce Power Plant
2010
Overhaul and decommissioning of worker apparel in an incineration disposal furnace, new lunch and change-room facilities and creation of 24 underground silo storage bunker facility for spent fuel rods. $4,800,000 CAD.
Hamilton Courthouse, Bermuda
​2007-2009
Justice Facility comprising 180,000 sq. ft. six-storey building containing police processing, criminal bookings, interview/interrogation rooms, evidence compilation, judicial courtroom hearings and record storage. Extensive security features, acoustical sound mitigation elements, enhanced audio and video features. $70,000 USD.

Rose Cherry's Home for Kids
2004
A hospice and respite facility located in Milton, Ontario. This non-profit facility was a provincial project first geared to accommodate the community needs. Funded in large part by private donations with on going provincial funding from social services and the Ministry of Health for medically fragile children.
OPG Office Building
​​2003
A six-storey office building comprising 180,000 sq. ft. in Pickering. This is a steel structure composite concrete floor steel deck pre-cast building. Delivered under a design/build/finance operate procurement model to accommodate vital department personal services for the OPG staff supporting the generation facilities. $22,000,000 CAD.