PMI-SAC wins
2017 PMIEF Community Advancement Award
October 28, 2017



2017 PMI Global Conference – Chicago        

PMI – Leadership Institute Meeting - North America
This undertaking was a joint collaboration with PMI-SAC representatives Paulo Camargo, Shelley Pinder, Jerry Crawford and Calgary Urban Project Society (CUPS).
The PMIEF Community Advancement Through Project Management Award emphasizes pro-bono project management contributions that increase the capacities of non-profit/non-governmental organizations. PMIEF "strives to magnify the power of non-profit and non-governmental organizations around the world in delivering their missions through the application of project management."
CUPS, through its range of programs, provides integrated health care, education and housing services helping individuals and families overcome challenges to reach their full potential.
This collaboration training effort was focused on helping CUPS manage their mission and projects more efficiently and effectively. It included PMIEF educational training resources and best practices.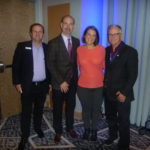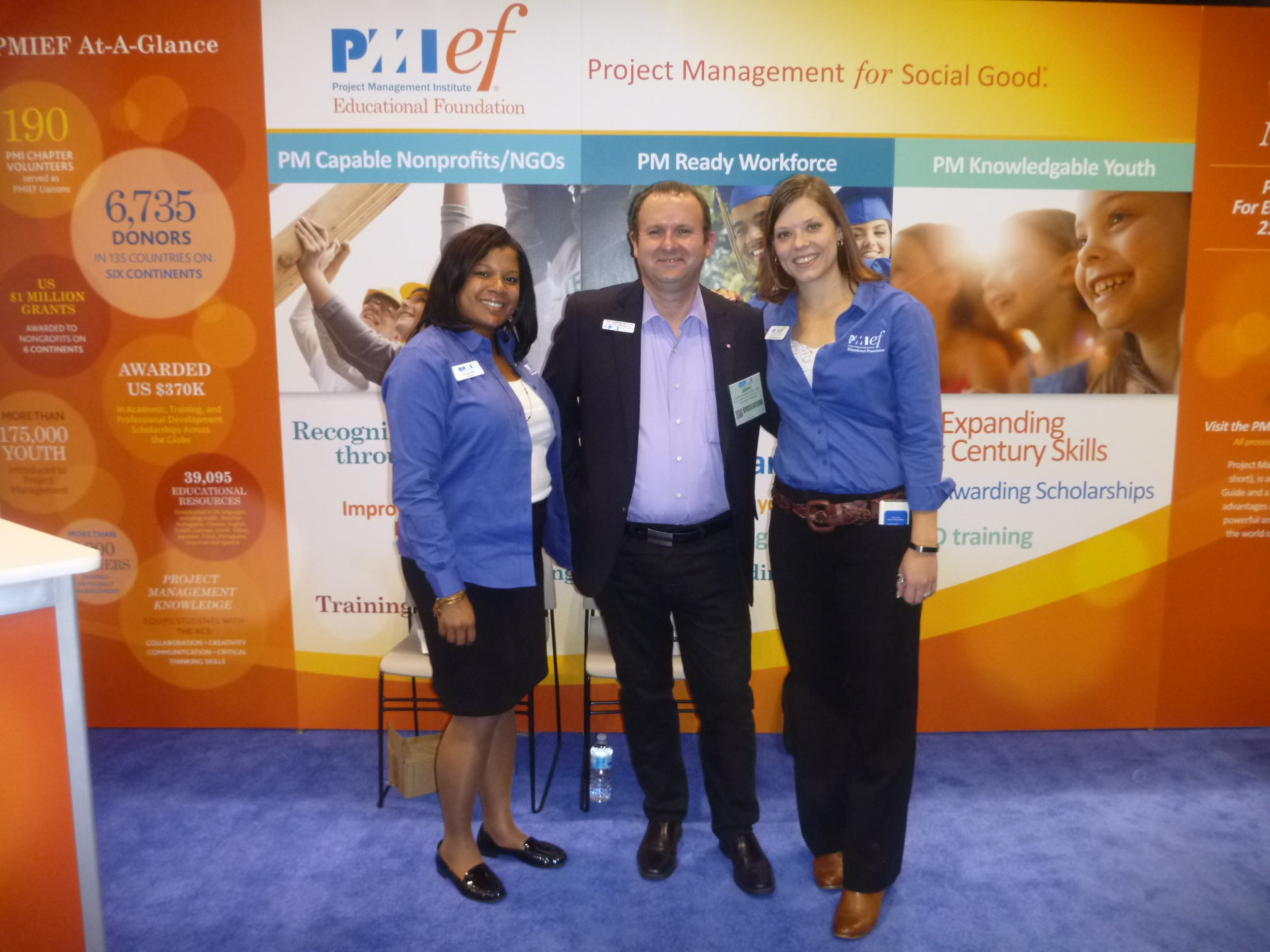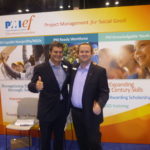 Images from 2017 PMI Global Conference – Chicago
Leadership Institute Panel Discussion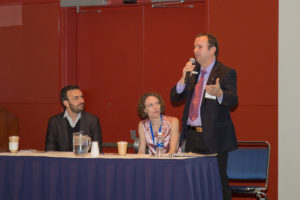 Chapter Leaders Share Tips for Managing a Successful Social Good Program
(L-R) Fernando Bartelle (Brazil), Lacey Strete (USA), Jerry Crawford (Canada)
Professional Awards Gala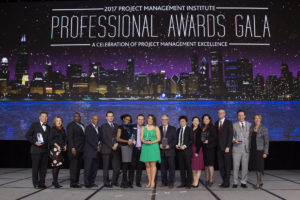 The PMI Professional Awards Gala and dinner is an annual celebration of project, program and portfolio management - and the industry stars who are not only changing the profession and their organizations, but enabling the evolution of their communities and the business landscape.